Parking Management Company (PMC), a leader in the parking industry for hotel, hospital, event, and commercial self-parking management services, announces the promotion of Bradley Lombardo, Chad Armistead, Matt Miller, and Tim Heath to four new Regional Vice President (RVP) positions, serving the company's hotel division. The hospitality veterans will support approximately 60% of PMC's hotel portfolio.
PMC is a hyper-growth parking services provider that experiences tremendous national expansion each year, and the company continued that trend in 2022. As PMC's scope continues to evolve, its leadership team recognizes the importance of re-structuring, adding new depth in leadership positions, and promoting from within.
The Regional Vice Presidents report directly to their area's Vice President of Operations. They provide leadership and direction to the City Managers, Area Managers, and Regional Directors of Operations that they oversee, while working to improve all facets of their area's business.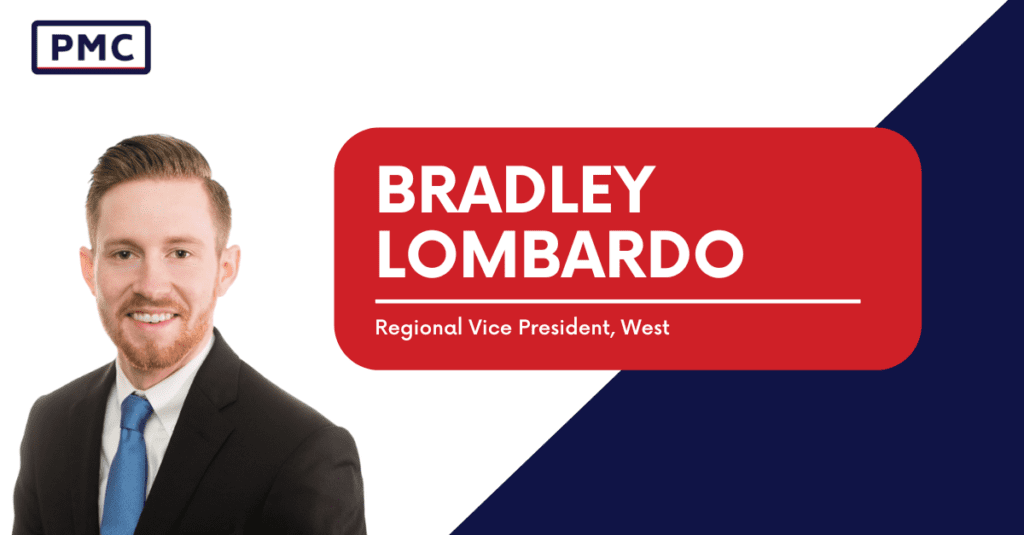 In his RVP position, Bradley Lombardo will be overseeing PMC's West territory. Bradley joined PMC in September of 2021, relocating to Oklahoma City to serve as an Area Manager. He was quickly promoted to Regional Director of Operations in March of 2022. Bradley joined PMC with over 10 years' experience in hospitality. He previously worked as a General Manager for Remington Hotels at a PMC-managed property. Bradley played an integral role in PMC's leadership development program, R.A.M.P., and his skill for inspiring new leaders became apparent.
"From the first day he joined PMC to present, Bradley has done one thing extremely consistently: made the people around him better. While he excels in all phases and aspects of our business, it's in building and working with a team that he truly shines. Whether pursuing self-growth, developing new team members, or making his peers and supervisors better, Bradley's gift for people makes him the perfect fit for the Regional Vice President role and beyond in PMC," said Jake Varshal, Vice President of Operations.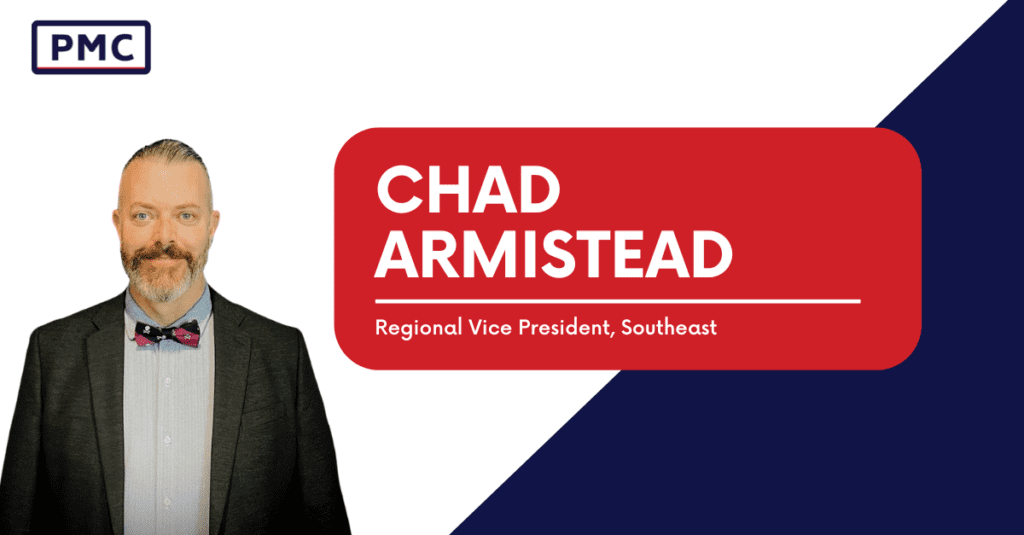 Chad Armistead will be overseeing PMC's Southeast territory. Chad joined PMC in 2016 as Area Manager for the Gulf Coast Region. He was promoted to Area Manager of Emerging Markets in 2018, then Regional Director of Operations in 2021. Chad began his career in hospitality in 1999 following 8 years serving with the United States Marine Corps, and he held various executive positions in hotel operations before joining the PMC team.
"Chad thrives in developing associates and serving PMC's clients. Before joining PMC, Chad was a client for nearly 20 years. His experience in hotel operations has translated seamlessly to PMC's culture. Chad's ability to stay connected with his clients and anticipate their needs supports PMC's hyper-growth business model. Congrats on this RVP role, Chad! You've earned it," said Justin Hill, Vice President of Human Resources.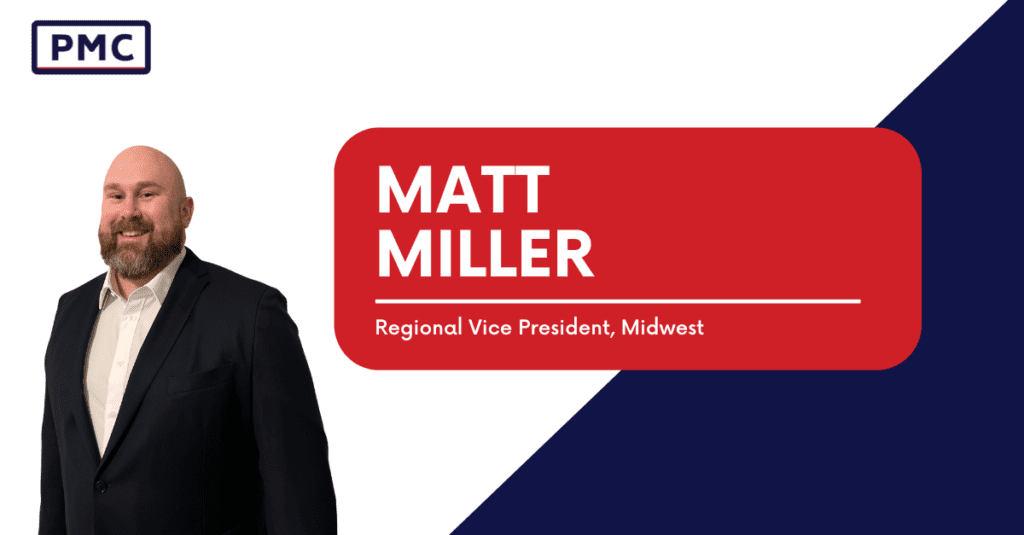 Matt Miller will be overseeing PMC's Midwest territory. Matt has been with PMC for 7 years. Having previously worked in the fitness industry, he started as a valet in Mobile, AL and was steadily promoted up the PMC ladder. Matt relocated several times for the company, and his leadership played a major role in developing PMC's presence in remote markets.
"Matt truly represents our culture to the fullest. He lives our core value of 'everybody sells at PMC, no really, everybody sells,' every day which has helped him grow his career from valet all the way to now RVP with our company. Matt has never forgotten where he came from during his ascension up the ladder, and nobody takes greater pride in helping others attain similar success. I couldn't be more proud to see him take on this role, and I'm incredibly excited to see how he will impact our company as Regional Vice President. Congrats to you, Matt Miller!" said Scott Goins, Vice President of Business Development.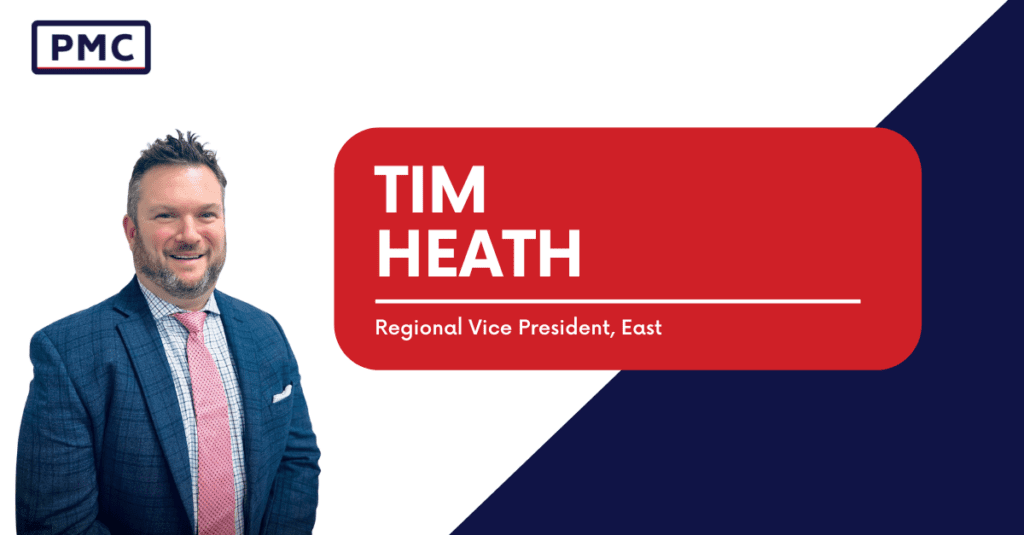 Tim Heath will be overseeing PMC's East territory. Tim joined PMC in February of 2020 with over 20 years' experience in the hospitality industry. Tim is incredibly well-rounded, having worked nearly every role in operations with several national parking companies. In just over 2 years with PMC, Tim helped add 5 cities to the company's portfolio, incorporating 14 new hospitality locations.
"Over the last few years with our organization, Tim Heath has shown incredible leadership toward our associates and clients. When we measure success at PMC, we look for leaders that Show Up & Care, Celebrate Success, have a Passion to Serve, and are Client Committed. These are our core values, and Tim Heath excels at every one of these mission-critical metrics. I am proud to see Tim Heath in this role. All of the new RVPs make our company better, and I look forward to our future at PMC," said Billy Cease, former Vice President of Operations.
About Parking Management Company
Parking Management Company (PMC) is a hyper-growth, employee-owned hospitality parking services provider and commercial parking management company. PMC provides an unparalleled level of service for hotels, commercial lots and garages, hospitals, and event venues. PMC's associates Relentlessly serve hundreds of clients from coast to coast.